Communications
Services described under the Communications area include the benefits CESGA offers through the Science and Technology Network (RECETGA). RECETGA is a high performance infrastructure deployed to provide connectivity services that facilitate the access of Galician institutions to resources provided by research networks worldwide and promote R&D&i collaboration at an international level.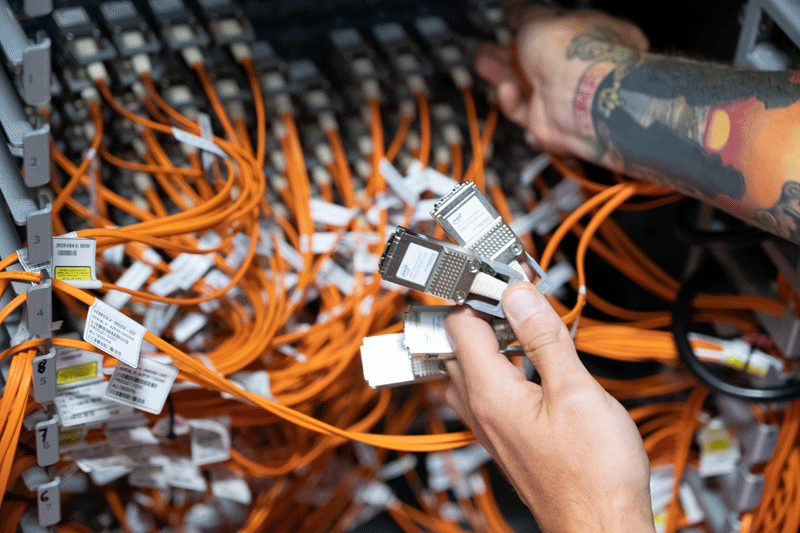 It is worth highlighting the following information regarding these services.
Connection of the Centre to RECETGA This allows candidate institutions with access connection from their infrastructure to the regional research network, RECETGA, and by extension, to RedIris and GEANT.
Services through the network These are provided by research networks nowadays and, among those of special interest, are services such as multicast, IPv6 routing, ethernet or IP level virtual private networks between institutions and/or affiliated headquarters, on demand lambdas for projects with high connectivity requirements, access to research networks and/or special projects (PASITO, LHC network), Eduroam, etc.
Management and monitoring services CESGA, through its Network Operations Centre (NOC) manages the infrastructure and monitors the quality of the network connections of the affiliated centres.
Who can request these services? There is information available regarding the candidate institutions on each Service Website. As a general rule, services provided by CESGA through RECETGA are addressed to researchers of the Galician universities, CSIC centres, and R&D departments of public or private companies that satisfy the adhesion criteria.
The services included in the present section are part of a global catalogue of services provided in a homogeneous manner by national and international research networks.
Communications Services of the Center of Supercomputación of Galicia